ABOUT CREEKSTONE OUTDORS
Creekstone Outdoors is a design-build construction company specializing in crafting jaw-dropping outdoor kitchens and patios. Sam Hickey started Creekstone after 7 years in the custom home building business. He quickly realized his passions rested outside the home, leading him to start a company that tailored to people with a similar appreciation for outdoor living. Since then, Creekstone has grown into more than just a construction company – we are a lifestyle company – transforming our client's outdoor dreams into outdoor realities.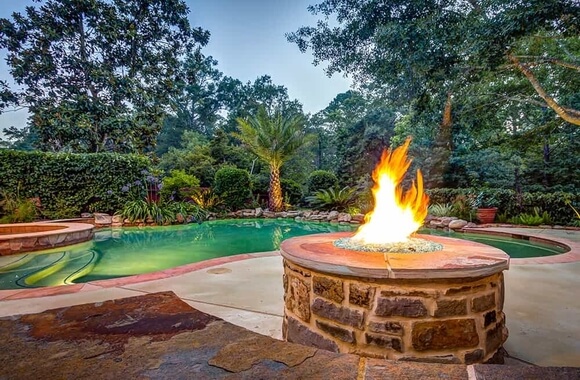 DESIGN AN OUTDOOR LIFESTYLE
What happens inside the home is only half the story. We take cues from that story to design an outdoor experience that not only compliments your home, it elevates it in unimaginable ways. Our designers understand the limitations and opportunities provided by exterior space, and will use outdoor kitchens, patios, grills, landscape gardens, ponds and more to take your home experience to the next level.
FROM THE DESIGN CENTER
We rest our reputation on the strength of our designs. We specialize in patio covers, outdoor kitchens/Summer kitchens, pergolas, fireplaces, fire pits, and have close collaborations with experts in pools, ponds, and other complimentary water features. We provide color drawings and renderings of your design before a single shovel goes into the ground to ensure you're getting exactly what you want.

PRODUCTS FROM BRANDS YOU TRUST
Only top quality products from the brands and manufacturers. PRODUCTS CATEGORIES
A cross-section of products and accessories for every outdoor space.